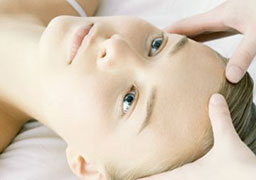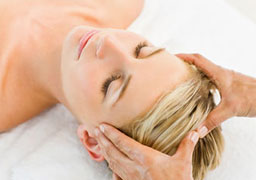 60 minutes $98
Craniosacral Therapy (CST) is a bodywork technique that uses very light pressure in order to engage the Myofascial system. The CST practitioner manipulates the fascial system by holding certain areas of your body, including the sacrum and cranium, thus restoring the system to it's natural rhythm.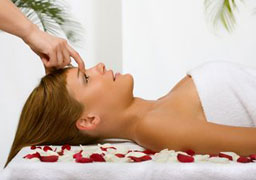 60 minutes $79
An energy massage is a Swedish massage which incorporates energy techniques such as CST, NER and Body Tuning into the scope of the treatment. The energy techniques chosen are specific to the needs of the client.
Inquire with our massage therapists to discover which massage is ideal for your needs.
Ashiatsu Massage
$120.00
Ashiatsu is a form of massage, but one that is unique in terms of how it is accomplished. In this massage, a skilled professional will use their bare feet to massage the deep tissues in a person's back. While it sounds unique, it is a combination of many ancient types of massage, which has been in use for thousands of years. The Buddhists have used this amazing method of deep tissue massage as a way of relieving pain, suffering and stress.
The word ashiatsu is broken down for a better understanding. The word, ashi translates to mean foot. The word atsu translates to mean pressure. One thing that makes this type of massage unique is where it is performed. It is not completed on the ground or through clothing. Rather, wooden bars are suspended across a ceiling. The therapist doing the massage will support herself while crossing over the back of the person receiving the massage.
Warm Bamboo Massage
$110.00
For centuries bamboo has been a vital part of everyday life throughout South East Asia. No one knows who first started to use bamboo tools to help ease the tired muscles of family members but it was only natural that they would fashion massage tools out of the material that had come to signify good luck, long life, friendship, peace and harmony.
Before being applied to the body the Bamboo tools are warmed with a heating pad. The application of the warm bamboo melts away the tensions while at the same time creating a deeply relaxing and soothing experience. The tools are switched from time to time to maintain that warm bamboo feel.
Muscle & Joint Therapeutic Foot or Hand Reflexology
60 Minutes $138
The Muscle and Joint Pain Relief compress; scrubs, sprays and creams used in this treatment will not only heal and rejuvenate hands and feet, but will also alleviate symptoms of pain, aid in the relief of swelling and inflammation, and strengthen muscles and joints during this powerful treatment using this proprietary Chinese herbal blend. This treatment is perfect for athletes, individuals with circulation issues or pain, and individuals who are often on their feet.
Therapeutic
60/90 min $88/$132
Deep Tissue
60/90 min $132/$198
Medical
60/90 min $132/$198
Injury Specific
60/90 min $88/$132
Sports Massage
60 min $88
Prenatal
60/90 min $88/$132
Couples
60 min $68-$85
90 min $98-$135
Tui Na
60 min $98
90 min $150
A traditional Oriental technique that restores energy and soothes joints and muscles.
Hot/Cold Stone
75 min $98
Chair
30 min only $49
Foot Reflexology
30 min $50 – $60
on pedicure chair with soak
30 min $40 – $50
on massage table
Post Pregnancy Massage
See under Asian Body Treatments
Kids Massage
50 min $49 (Kids 6-13 only)
Double Pleasure Deep Therapeutic Balinesian Massage
(2 therapists working on one body)
Using essential oil and heat/cold packs
Includes Aromatherapy Steam Bath (30 minutes)
60 min $190
Craniosacral Therapy
60 Minutes $98.00
Lymphatic Drainage Massage w/Essential Oil
60 Minutes $130.00
90 Minutes $185.00
GXI Vibration
20 min $49
30 Minute Deep Tissue/Specific Injuries Massage
30 min $39.50
30 Minute Tui Na Massage
30 min $49.00
Energy Body Work
Includes: Acu-pressure points Massage and essential oil Vibration machine, heat packs
May be used to decongest, lower back problems, great headache and body pain reliever
Oxygen Steam Bath
Detoxify and de-stress while purifying your lymphatic system to fight off flu symptoms and reduce fatigue.
20 min $68
10 sessions $585
Chi Machine
Relaxes all meridian and spinal points of body. Releases blocked energy. Great after any steam bath/oxygen bath.
20 min $15
10 sessions $120
Sound Therapy
Tired? Having problems sleeping at night? Our specialized Sound Therapy Bed helps rebalance your body to feel rested and restore regular sleep patterns.
45 min $75
Organic Oriental Herbal Salt Bath
Great for Detoxification and Relaxation
55 min $55